All of our Rooms, Suites and Residences offer a contemporary design that blends Japanese elements such as stone, wood and shoji paper with modern sophistication and elegance.
Offering a relaxed, bright and comfortable atmosphere, along with panoramic views of the Kansai area, our accommodations allow guests to find peace and serenity from the vibrant city below – an oasis of luxury in the heart of the city.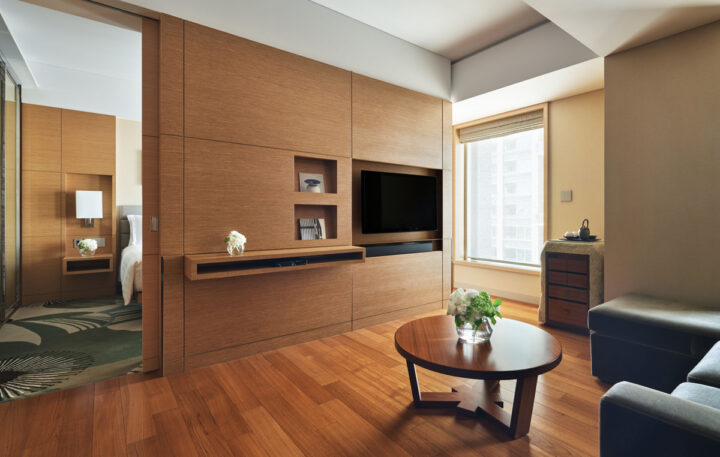 Guest Room
Size: 57 sqm
The Junior Suite features a king bedroom and separate living room. Plush beddings and bespoke furnishings lend the accomodation elegance and charm, and the marble bathroom is spacious with both a bathtub and separate luxury rain shower.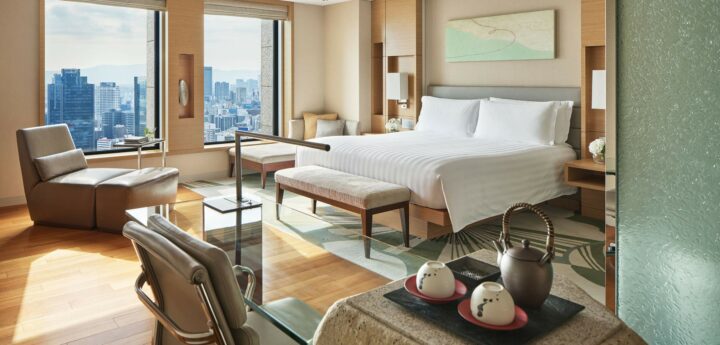 Guest Room
1 King/2 Single Premium City View
Size: 50 sqm
The sophisticated Premium City View Room is luxuriously appointed in warm and soothing tones that exude a feeling of stylish comfort.
Guest Room
Size: 41 sqm
This 41 sqm guest room features an elegant design combining Japanese and Western elements, a large bed and a work station, ensuring comfort and convenience for both business and leisure.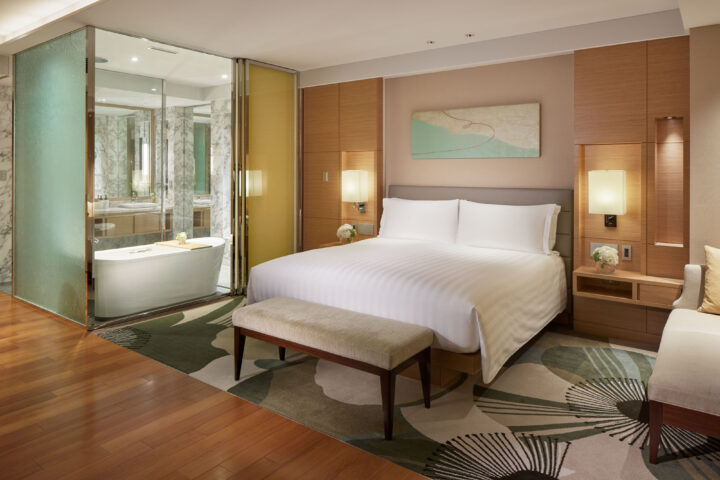 Guest Room
Size: 50 sqm
With a serene ambience combining Japanese and Western elements, this spacious 50 sqm guest room takes refinement to the next level.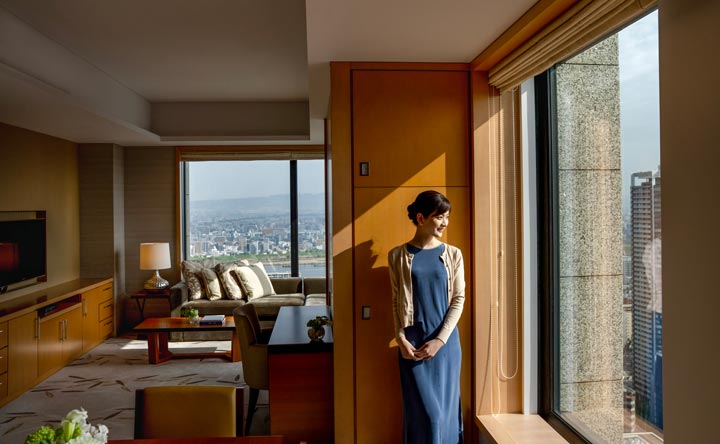 Special Offers
InterContinental Osaka is your destination of celebrations throughout the year, a world of inventive entertainment, culture, and art. Discover our exciting offers to these exceptional experiences.
Throughout the year we offer numerous opportunities to enjoy special culinary and celebratory events in our restaurants, bars, and fine facilities. Combine these with luxury accommodations and amenity for unforgettable experiences in elegance, entertainment, and luxury at InterContinental Osaka.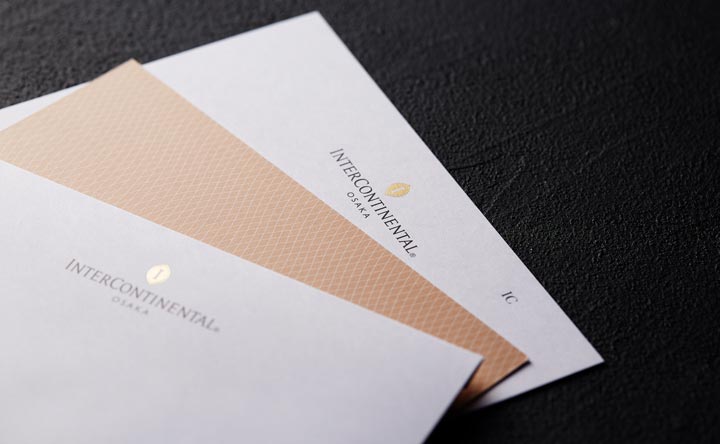 Gift Vouchers
Gift vouchers are available for use at the InterContinental Hotel Osaka. Use them as gifts for your loved ones on various occasions, such as birthdays, wedding anniversaries, Mother's Day and Father's Day celebrations, or as presents for awards.
For further information contact us
Tel: +81-6-6374-5700
Anniversary Options
To make your special time at the restaurant even more memorable, we offer anniversary options such as bouquets and cakes. Please use this option for birthdays, wedding anniversaries, farewell parties, Father's and Mother's Day celebrations and marriage proposals.
For further information contact us
Tel: +81-9-6374-5700