Setting a new precedent for meetings and events in the city of Osaka, with world-class dining, authentic local experiences and exceptional service. Located less than 5 minutes walk from Osaka Station, the dedicated banquet and conference floor has been designed to give the utmost convenience and accessibility to guests, with both elevator and staircase access. The hotel boasts two ballrooms, the larger of which includes a spacious foyer with floor to ceiling windows overlooking a verdant garden below. Two boardrooms are ideal for smaller executive meetings and functions, and a unique chapel is available for theatre-style events. The hotel also has exclusive residences on the top floors of the hotel which are perfect for product launches and private gatherings. Our dedicated team of event organizers ensure that every detail is taken care of to make your meeting or event seamless, and truly memorable.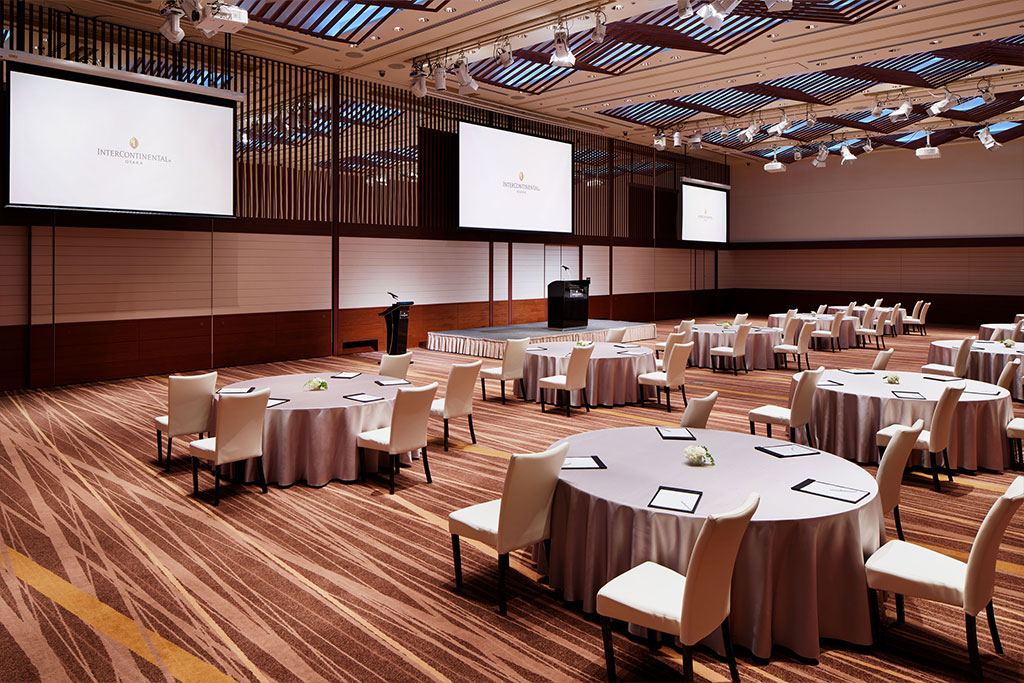 MEET HOW YOU MEET
Jazz up your next work meeting or social celebration when you host at IHG® Hotels & Resorts.
PARTY PACKAGE
Enjoy a higher -grade party with a luxurious dish using seasonal ingredients and a sophisticated service.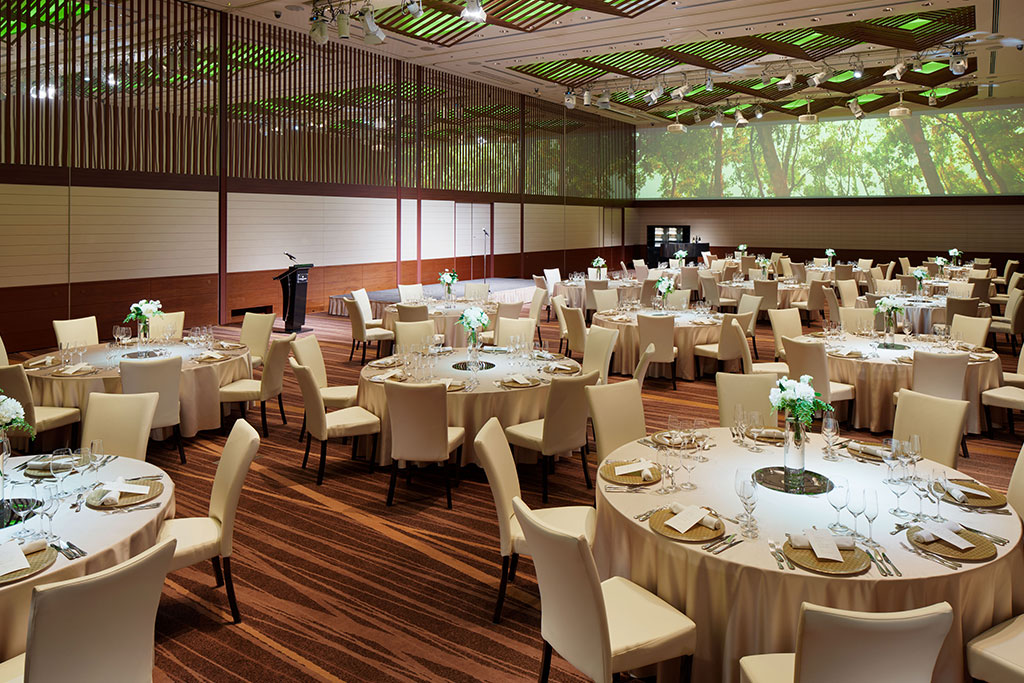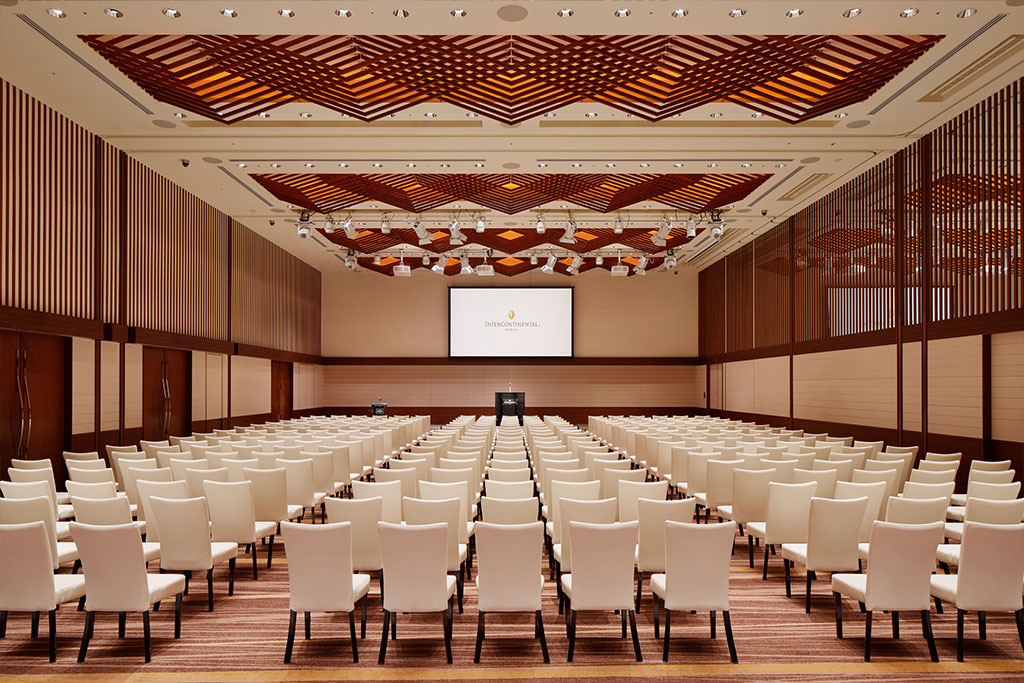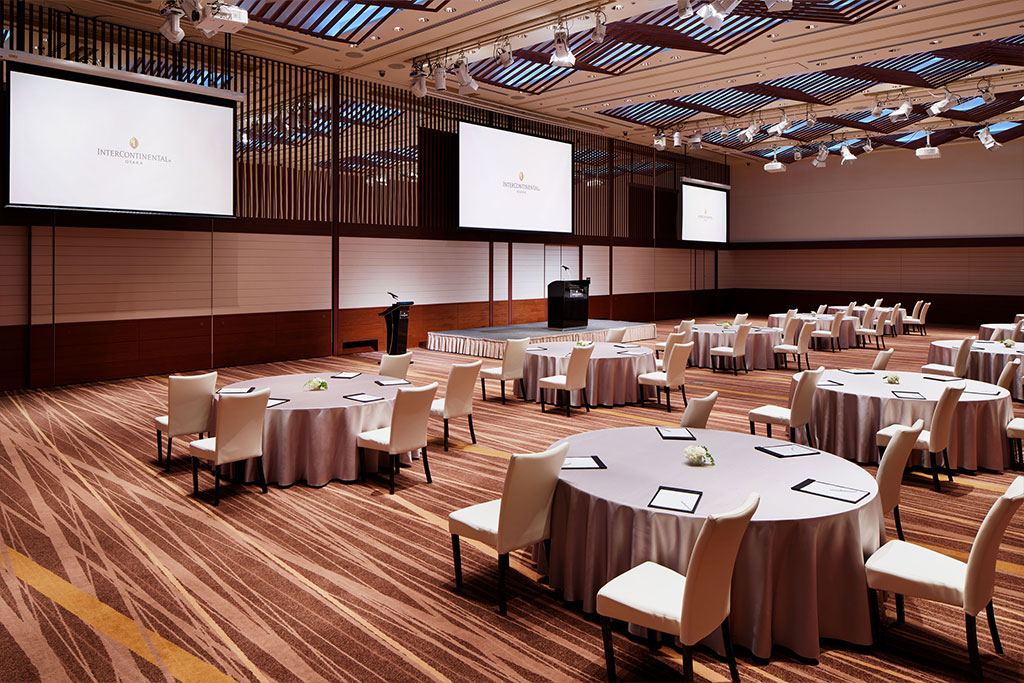 With easy access from Grand Front Osaka and immediately adjacent to our bright garden-view foyer, HINOKI is our premier multi-function ballroom, a vibrant space suitable for large banquets, classes, or theatre-style events, as well as parties and celebrations. HINOKI features unique ceiling artwork and lighting configurations reminiscent of the patterns of traditional Japanese looms still an important cultural treasure in the Kansai area.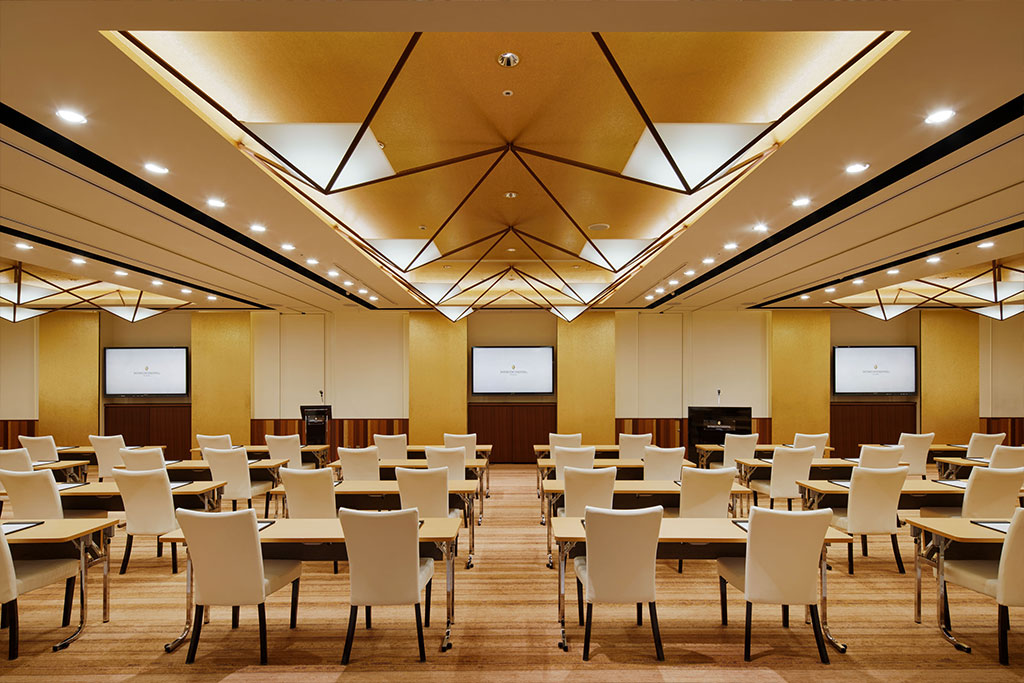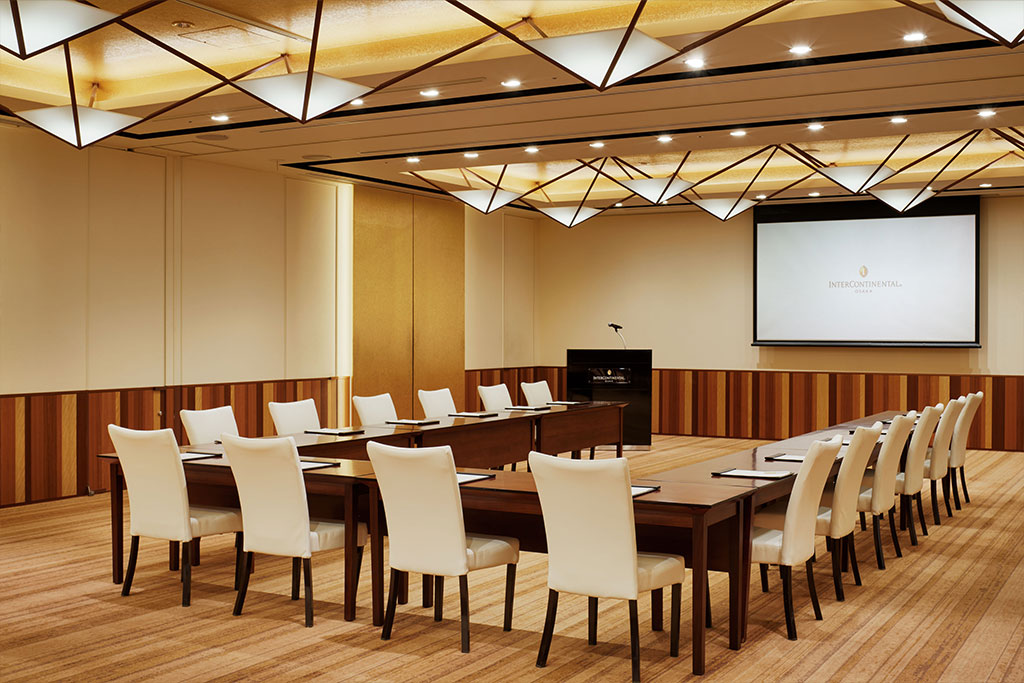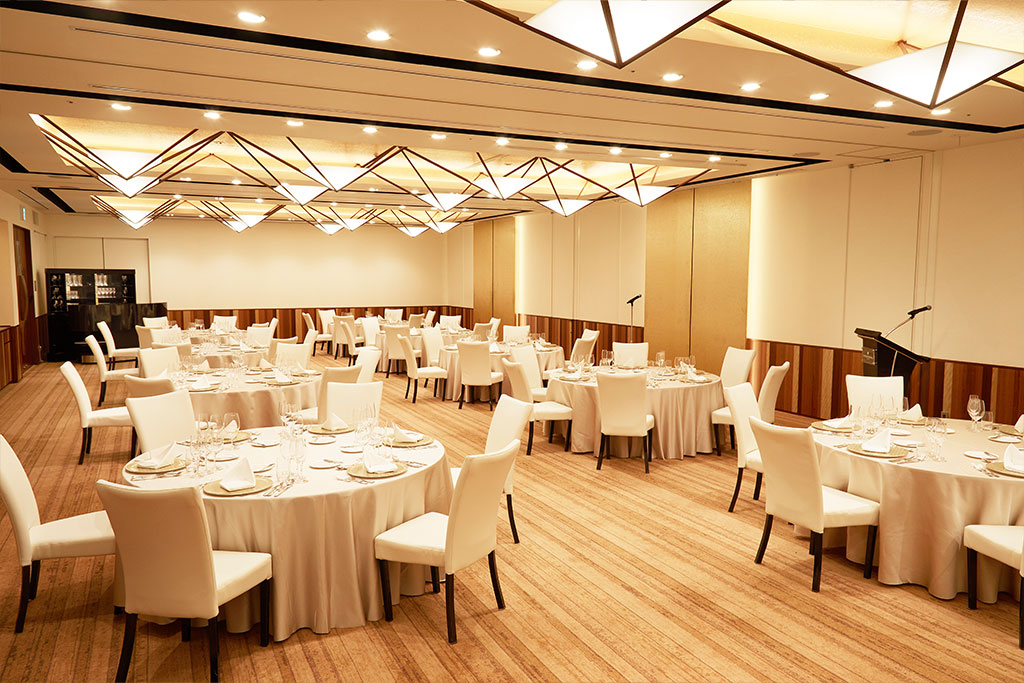 For a more intimate meeting experience, our SAKURA ballroom affords ample space for a banquet, cocktail, theatre, and classroom-style events and celebrations. Beautifully equipped and decorated, SAKURA is ideal for wedding receptions, celebrations of any kind, or company meetings and gatherings.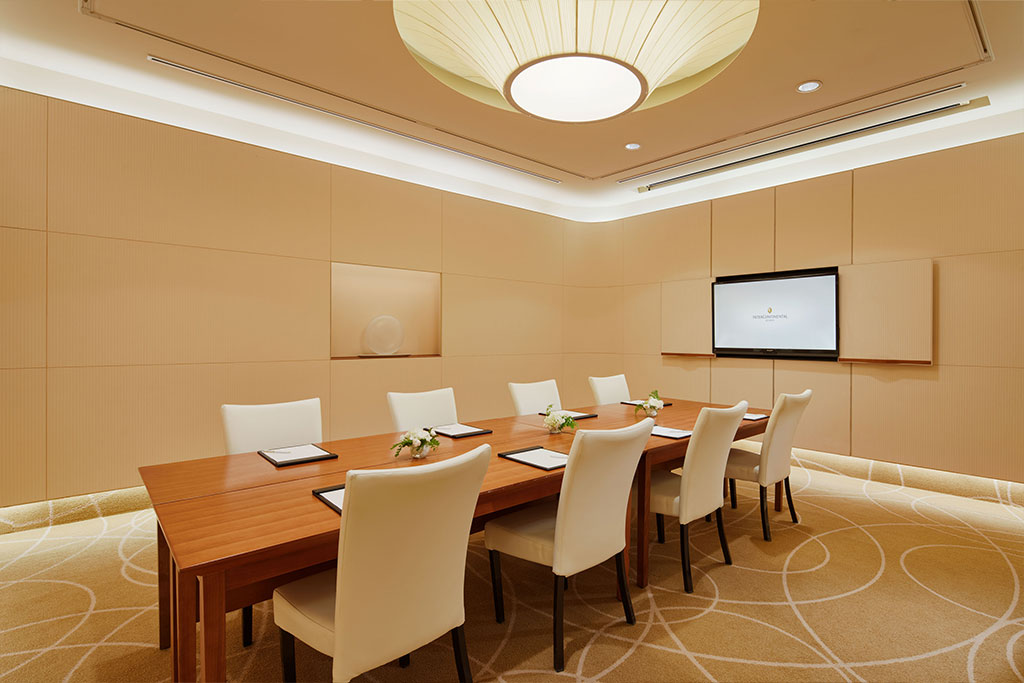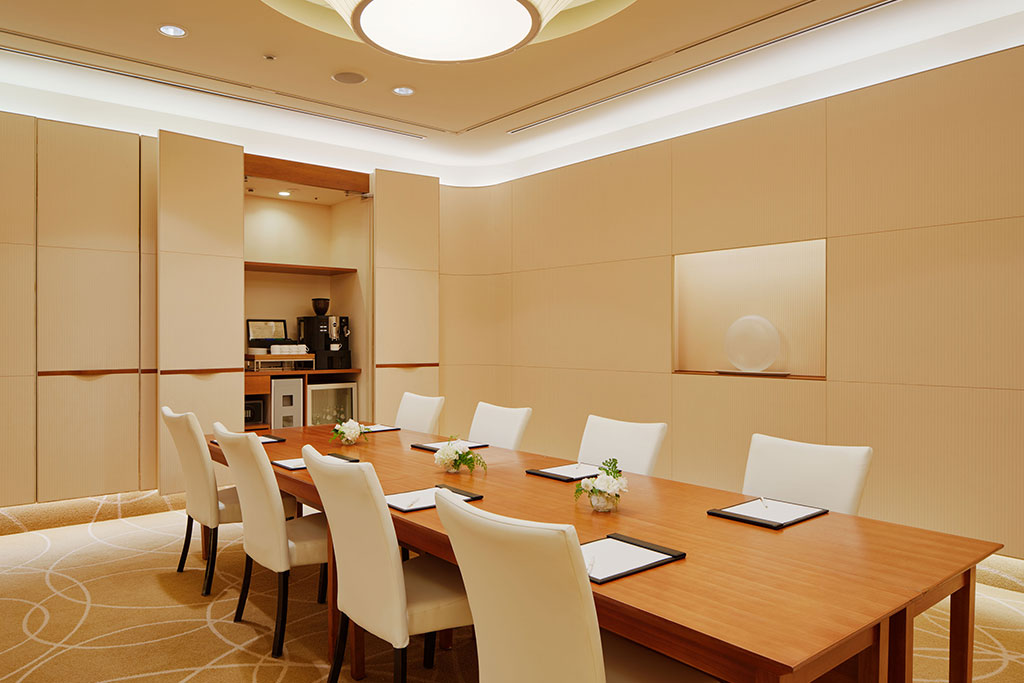 Our AMBER and ONYX meeting rooms are sleek, modern, and intimate spaces for board-style meetings, conferences, and other events. Each features a long table arrangement with full state-of-the-art A/V equipment and is adorned in the hotel's beautiful earthen tone designs.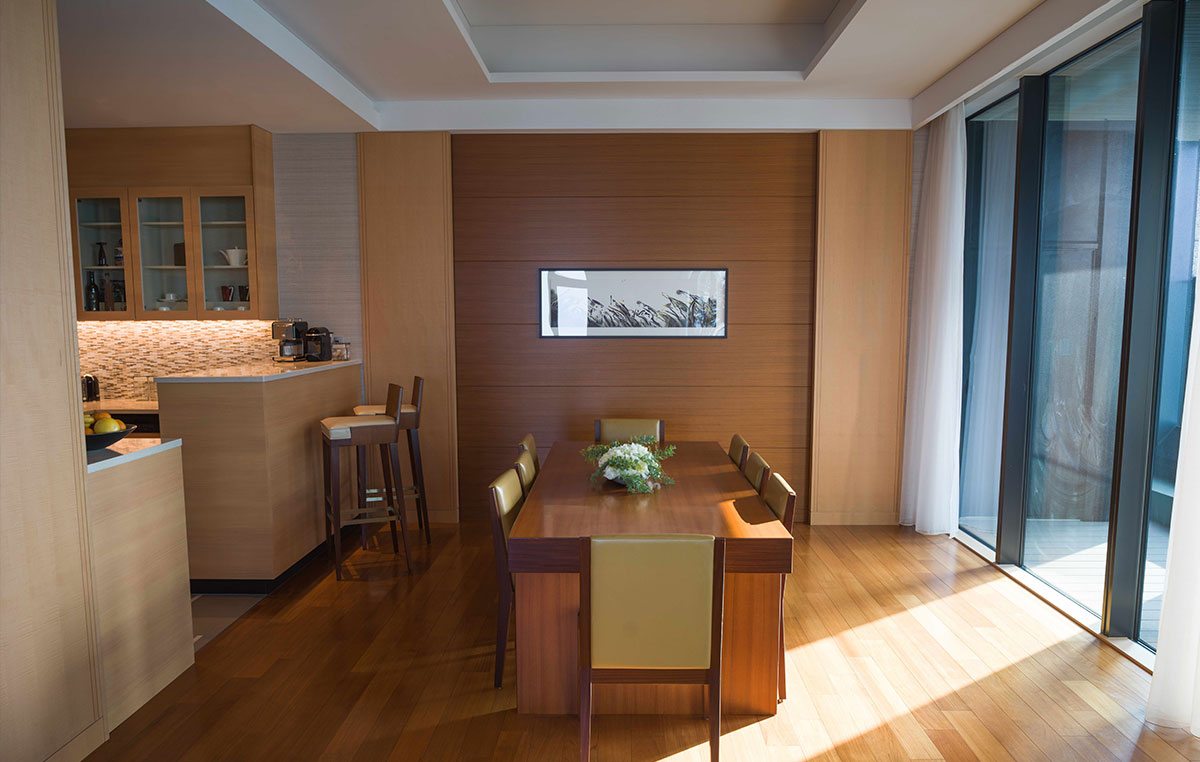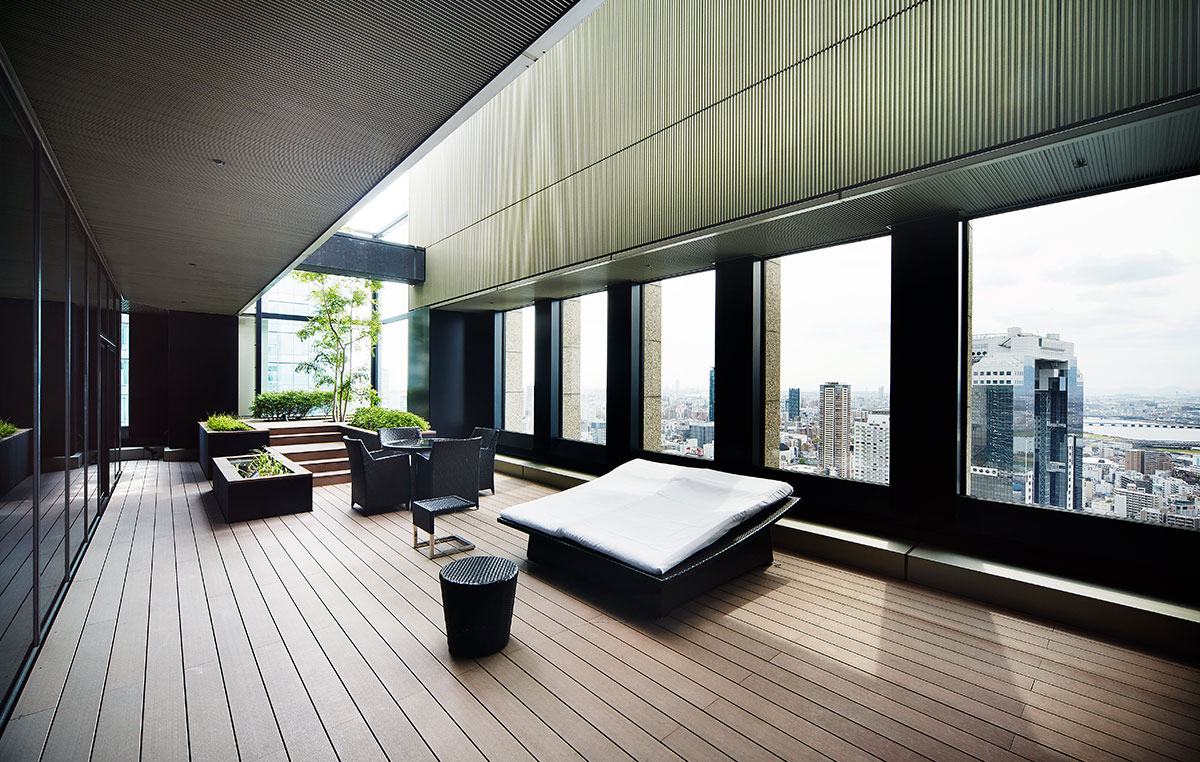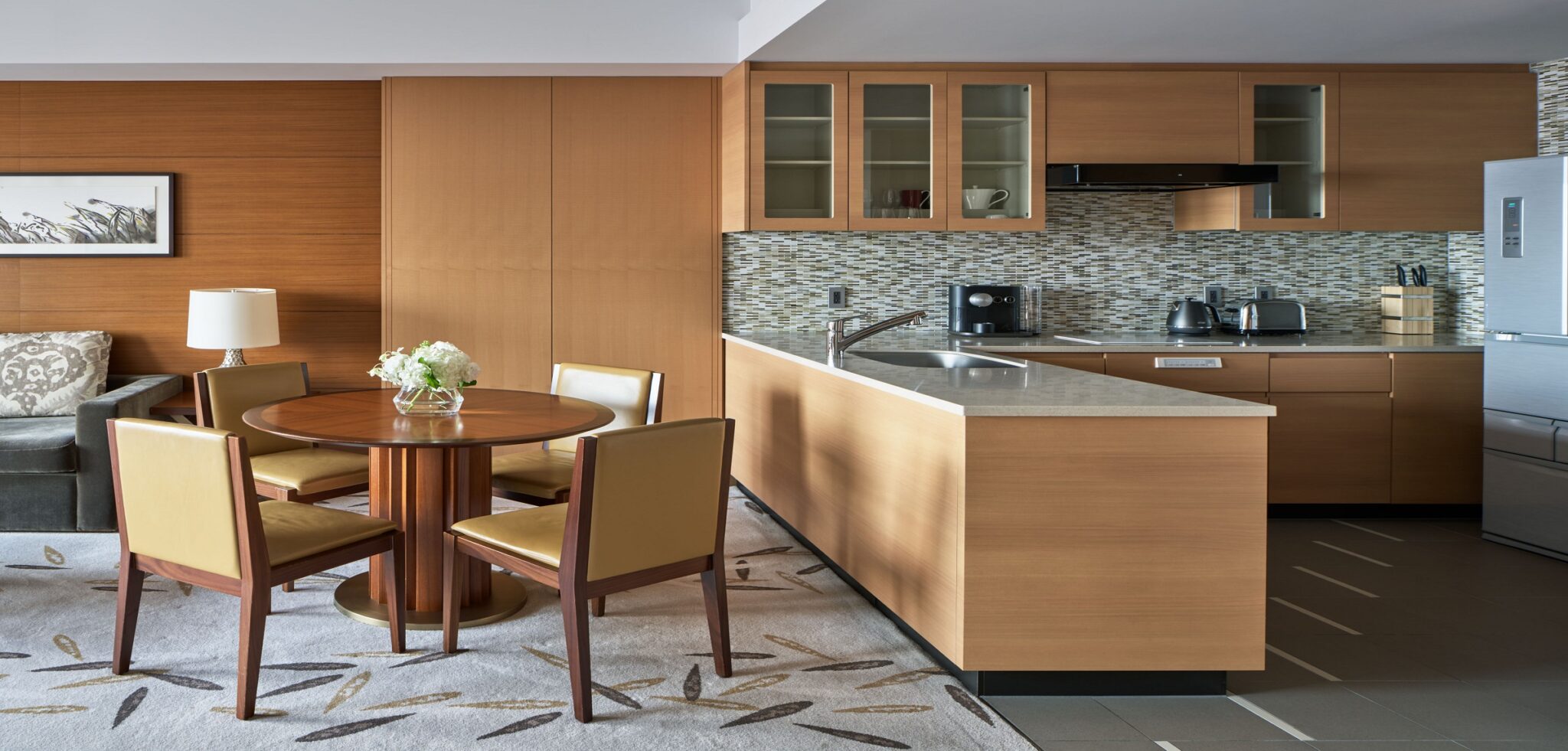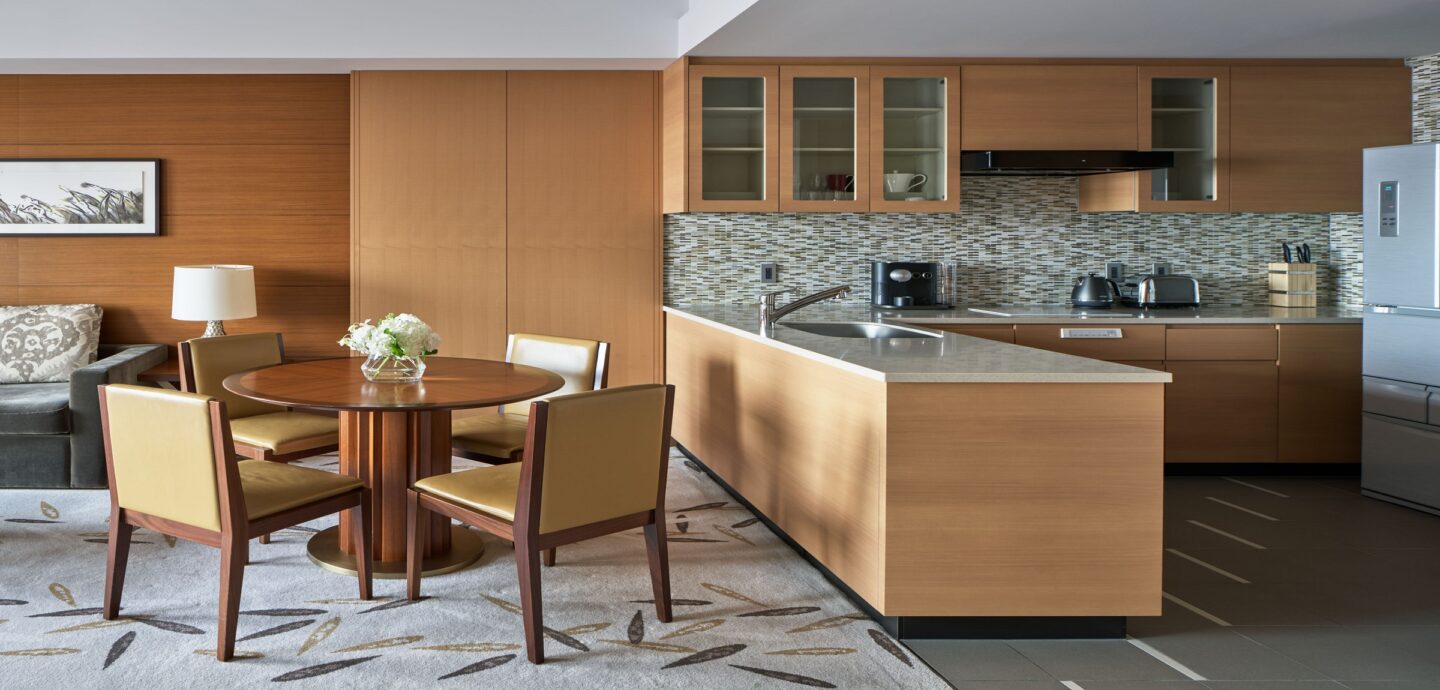 The spacious residence rooms can be used for exhibitions, business meetings and events to sample new products. With views from the upper floors, these rooms offer a private space.
The Wedding Chapel seats up to 96 guests, and it has a beautiful foyer with an Aji Stone Waterfall. The Chapel and banquet reception halls, photo studio, waiting rooms for relatives and changing rooms for bride are modern and conveniently located.
Banquet Rooms
Size(㎡)
Ceiling
Height (m)
Banquet
Reception
Theatre
Classroom
Boardroom
HINOKI
Full
400
6
200
250
400
288
–
2/3
273
140
160
260
180
–
1/2
195
90
120
200
108
–
1/3
127
50
60
108
72
–
SAKURA
Full
193
3
80
100
208
144
–
2/3
129
54
60
128
84
–
1/3
64
27
30
60
39
–
AMBER
Full
31
3
12
–
–
–
12
ONYX
Full
31
3
12
–
–
–
12
THE CHAPEL
123
7
–
–
96
–
–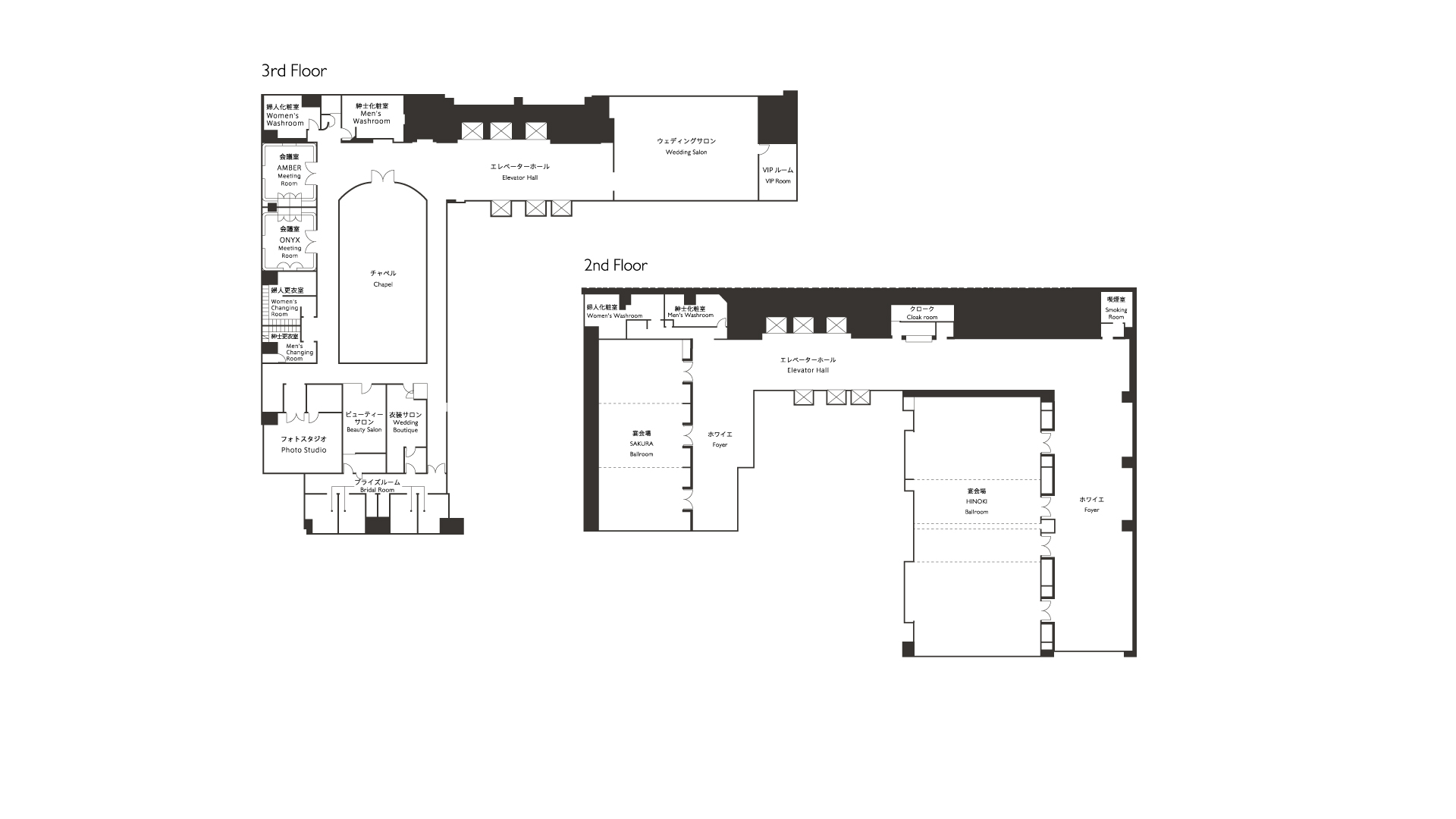 HIROAKI NAGAISHI
EXECUTIVE SOUS CHEF
Chef Nagaishi is highly experienced at preparing a wide range of cuisine for all types of events. Each dish is prepared using the freshest seasonal ingredients, with an emphasis on its presentation. No matter what the style, from a stand-up buffet to a formal banquet, the menu can be flexibly designed to meet your specific needs.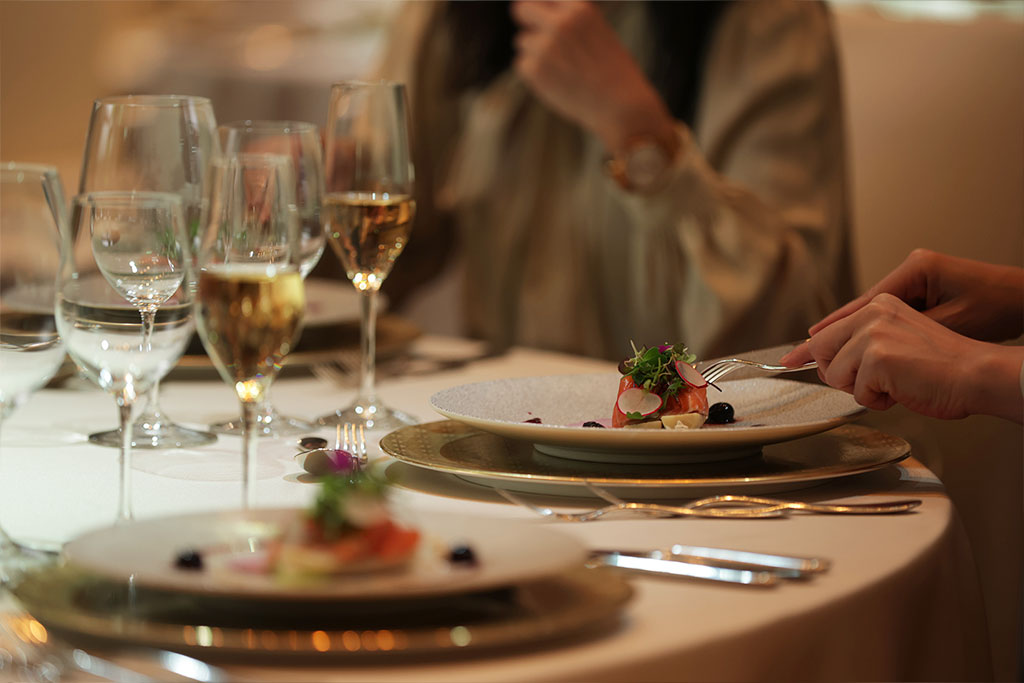 InterContinental Osaka's Reception Team has a wealth of experience in preparing food menus for any type of event, whether a formal dinner, stand-up buffet, or simply canapés. Our Convention & Event Team can assist in planning every aspect of an event to suit your needs and budget, while suggesting the perfect food menu to accompany it.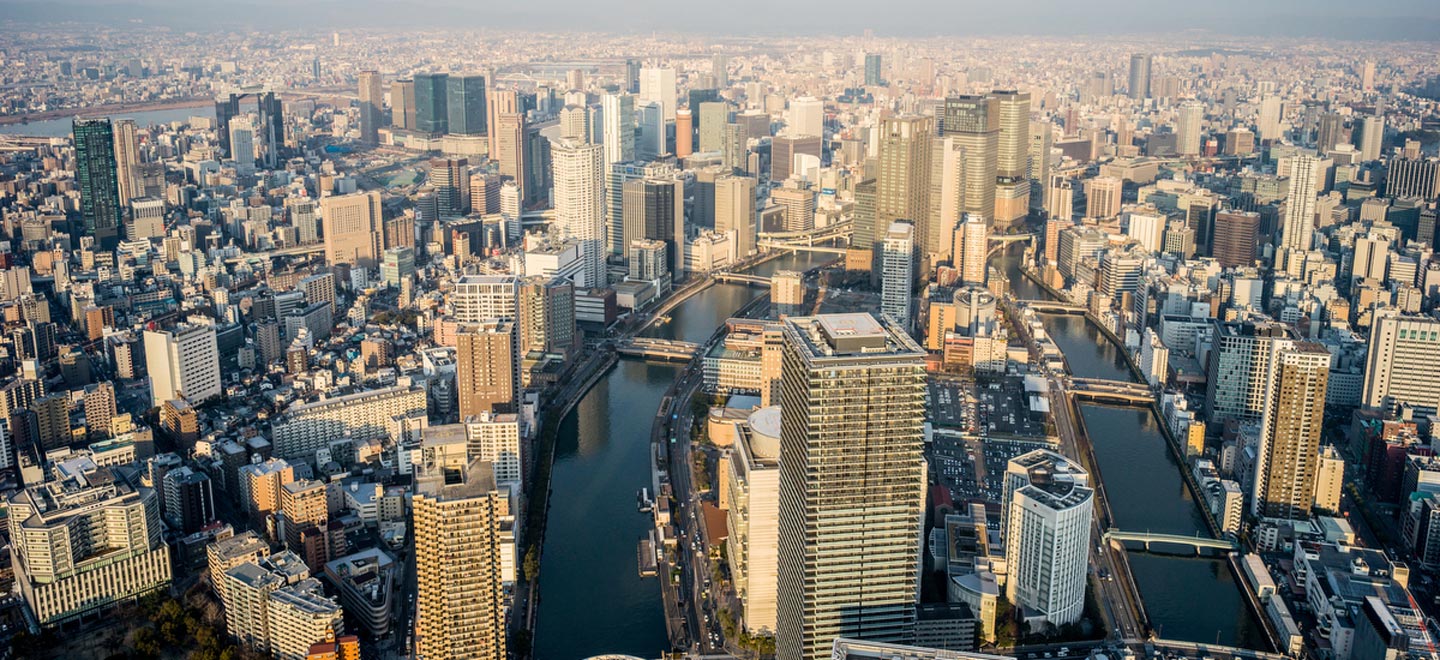 With IHG® Business Rewards, when you make bookings on behalf of others, you can earn points every time you book accommodation, meetings, or an event at over 4,600 participating IHG® hotels worldwide.